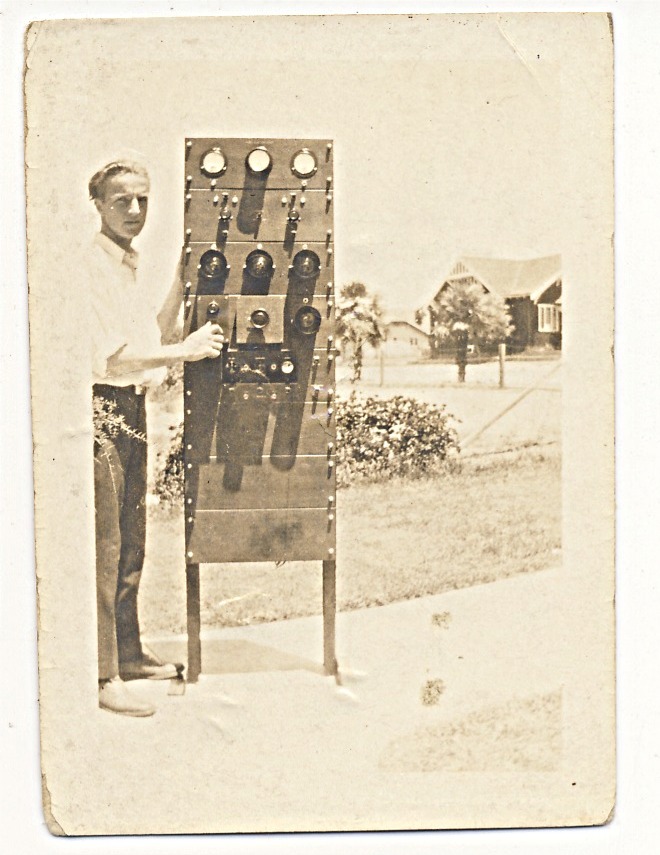 Date: Feb. 16, 1925-June 30, 1925
Frequency:

1440 khz (...June 30, 1925...)

Location:
Subsequent call letters: KNRC
First transmitter built by Clarence B. Juneau who was awarded a license by the Federal Radio Commission for KFVF at 10 watts at 208 meters. Juneau took in Kierulff and Ravenscroft (pioneer electrical supply house) as partners and changed the call letters to KNRC. In 1929 the station was sold to Pickwick Broadcasting Corporation, changed call letters to KTM at 780 kc. Sold to Hearst Radio in 1935 and Juneau was named "General Manager" of Hearst station KYA in San Francisco.
Ad blocker interference detected!
Wikia is a free-to-use site that makes money from advertising. We have a modified experience for viewers using ad blockers

Wikia is not accessible if you've made further modifications. Remove the custom ad blocker rule(s) and the page will load as expected.